Consulting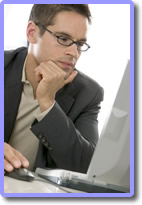 Do you need to purchase or upgrade your equipment but you aren't sure what to do next?
Our professional team can visit your site, evaluate your needs and make recommendations about how to proceed. We will even provide vendor options to help you get the best price on equipment. We don't mark-up the equipment, we simply charge a flat rate for consulting.
We know that small businesses often have budget constraints. That's okay. We will work with you to help you find the equipment you need at a price you can afford.
Contact Us Today for More Information.