Computer Tutoring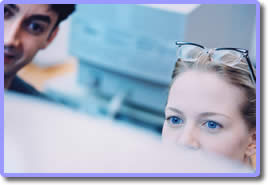 Education is vital to success. They say, "The more you know, the more you're worth."
While we don't believe that a person's value is determined by their level of education, we do admit that education is important ...especially in the workplace. Nowadays, everyone MUST know how to use a computer efficiently.
If you feel that you should learn more about any computer-related topic like Web Design, Graphic Design, Microsoft Office, PC Repair or others, please contact us.
As certified teachers and trainers, we know what you need to know.
We can design a custom curriculum to meet your needs.
We charge a flat rate of $65 per hour for private tutoring lessons. Well worth the investment.
Are you interested in having us come to train your staff as a group? We can provide a proposal to set up training classes at your site.
Contact Us Today for More Information.